Tuesday, December 21, 2010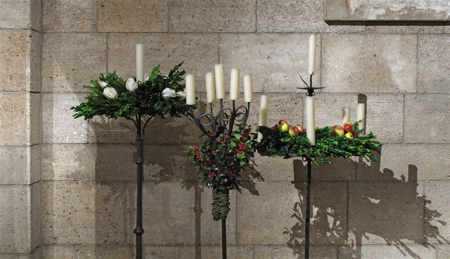 Above: The iron candelabra placed throughout the galleries of The Cloisters are decked with boxwood, ivy, apples, roses, and holly from mid-December until early January. This year's decorations will be on view through Sunday, January 2. Photograph by Andrew Winslow.
WISHING YOU PEACE, PLENTY, AND EVERY GOOD THING IN THE COMING YEAR.??
???Deirdre Larkin and the staff of The Cloisters Museum & Gardens