Friday, May 25, 2012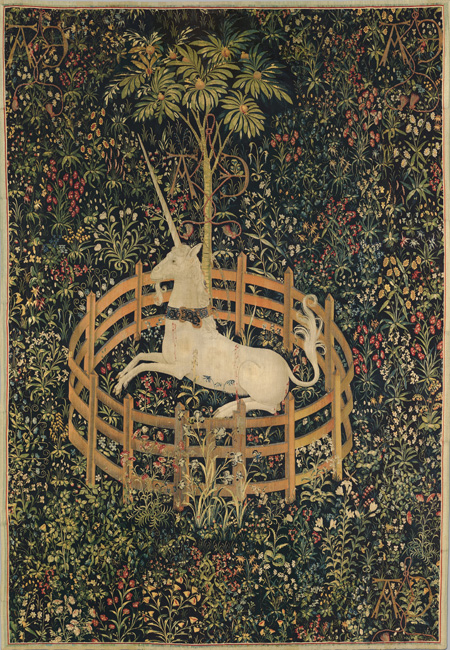 The Unicorn in Captivity, 1495???1505. The Metropolitan Museum of Art, New York, Gift of John D. Rockefeller Jr., 1937 (37.80.6). The profusion of flowering plants that springs from the millefleurs meadow on which the unicorn rests includes both garden plants and wildflowers. An iris and a clove pink are prominently placed outside the unicorn's enclosure; both were intensively cultivated in the Middle Ages, but the purple orchis silhouetted against the unicorn's body depends on a special relationship with microorganisms in its native soil and would not have grown in gardens.
Roses, lilies, iris, violet, fennel, sage, rosemary, and many other aromatic herbs and flowers were prized for their beauty and fragrance, as well as their culinary and medicinal value, and were as much at home in the medieval pleasure garden as in the kitchen or physic garden. These plants were carefully cultivated, but many useful plants of the Middle Ages were found outside the garden walls, or admitted on sufferance.