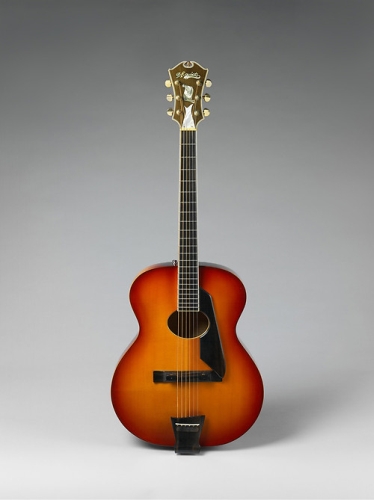 James D'Aquisto (American, 1935–1995)
Archtop Guitar, Oval Hole New Yorker Special model (serial number 1090), 1975
Spruce, maple, ebony, mother-of-pearl; sunburst finish (orange to red); W. 16 in. (40.6 cm)
Paul Simon, New York
This somewhat unusual oval-hole archtop guitar was built for the musician Paul Simon, whose typical guitar is a flat top. The shape of the sound hole helps to give it a sweeter sound, as is typical of a flat top. The sixteen-inch-wide guitar has the owner's name inlaid on the headstock.
Related Interview
---
Paul Simon discusses James D'Aquisto; audio only (Transcript)