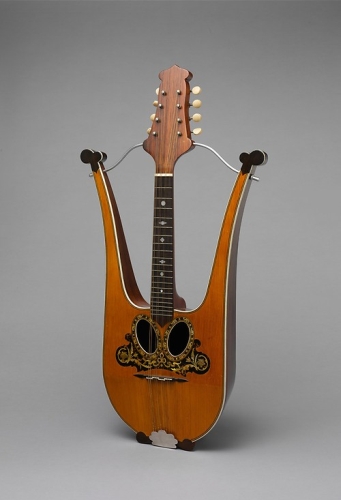 Nicòla Turturro (American, b. Italy 1872–1953)
Mandolira, ca. 1905
Spruce, mahogany, rosewood, tortoiseshell, celluloid, brass; 7 3/4 x 24 5/8 in. (19.7 x 62.5 cm)
The Metropolitan Museum of Art, New York, Rogers Fund, 1975 (1975.357.1)
This unusual instrument evokes the form of the classical Greek lyre with the body of a mandolin. The design was patented by Turturro in 1904 and was produced by at least one other maker. The top is punctuated by two unusual oval sound holes, and the back has a hemispherical bowl of twenty-four ribs.