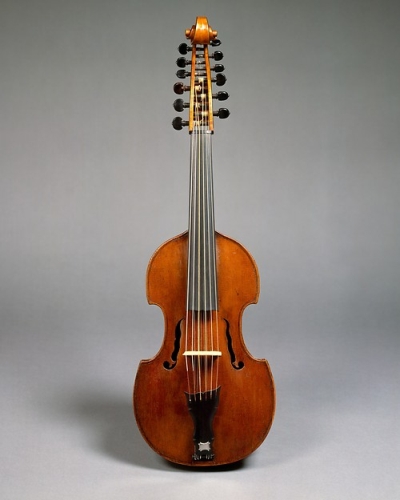 Joseph Gagliano (Italian, active 1770–1800)
Viola d'amore, ca. 1780
Spruce, maple, ebony; 10 7/16 x 3 11/16 x 35 15/16 in. (26.5 x 9.3 x 91.3 cm)
The Metropolitan Museum of Art, New York, Gift of H. H. Schambach, 1981 (1981.480)
Joseph Gagliano was a member of the third generation of the Gagliano family, who made stringed instruments, primarily bowed, in Naples. This viola d'amore, typical of the late eighteenth century, has six sympathetic strings that are not played but ring in "sympathy" with the six main bowed strings.