New Books Published by the Metropolitan Museum Celebrating the New Galleries
In conjunction with the opening this fall of a suite of completely renovated galleries dedicated to the extensive holdings of its Department of Islamic Art, The Metropolitan Museum of Art will be publishing five new books, which are suitable for general-interest and scholarly audiences alike.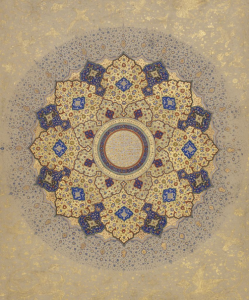 Masterpieces from the Department of Islamic Art in The Metropolitan Museum of Art
By Maryam Ekhtiar, Priscilla Soucek, Sheila R. Canby, and Navina Najat Haidar
Introduction by Sheila R. Canby
Nearly 300 highlights from the Metropolitan Museum's comprehensive and world-renowned collection are included in this lavishly illustrated publication. Intended for a general audience, the book reflects the diversity and range of Islamic culture and provides an in-depth introduction to Islamic art.
Available October 2011
448 pp. 405 illus. (377 in color)  9 x 11 in.
Distributed by Yale University Press ISBN 978-0-300-17585-1 Cloth $65.00
---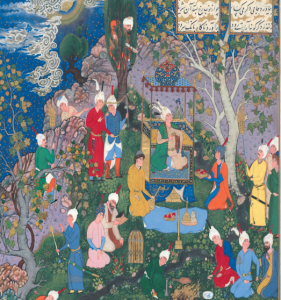 The Shahnama of Shah Tahmasp
The Persian Book of Kings

Introduction by Sheila R. Canby
This sumptuous collector's edition of the most renowned version of the Persian epic, the 16th century Shahnama of Shah Tahmasp, features all 258 of its illuminated pages reproduced for the first time in full-color and full size. Considered a pinnacle in the art of bookmaking, the original volume remained in royal collections until the 20th century, when it was disassembled and dispersed. Seventy-eight of the illustrations are in the collection of the Metropolitan Museum, and a selection of them will be displayed in the new galleries.
Available October 2011
288 pp. 272 color illus.  12½ x 17¼ in.
Distributed by Yale University Press
Clothbound edition with slipcase:
ISBN:  9780300175868   $200
Limited and numbered special edition with leather binding in clamshell case:
ISBN: 9780300179422  $500
---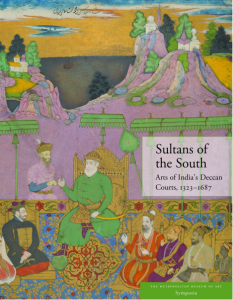 Sultans of the South
Arts of India's Deccan Courts, 1323–1687

Edited by Navina Najat Haidar and Marika Sardar
Scholars investigate the unique arts of India's Deccan plateau in the fields of painting, literature, architecture, arms, textiles, and carpets in this richly illustrated collection of papers presented at a 2008 symposium. A major exhibition on the same topic is forthcoming at the Metropolitan.
Available October 2011
336 pp. 250 illus. 7 ¾ x 10 in.
Distributed by Yale University Press ISBN 978-0-300-17587-5 Paperback $50.00
---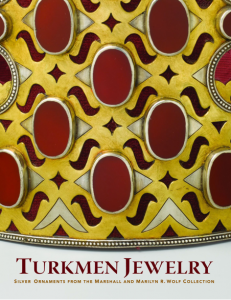 Turkmen Jewelry: Silver Ornaments from the Marshall and Marilyn R. Wolf Collection
By Layla S. Diba
Rare and precious examples of Turkmen jewelry and ornaments are accompanied by a detailed and informative text in this profusely illustrated book, which places these works within the larger context of Islamic art. Examples from this collection will be shown in the special exhibition The Making of a Collection: Collectors of Islamic Art and The Metropolitan Museum of Art.
Available July 2011
264 pp. 290 illus. (265 in color)  9 x 12 in.
Distributed by Yale University Press ISBN 978-0-300-12404-0 Cloth $60.00
---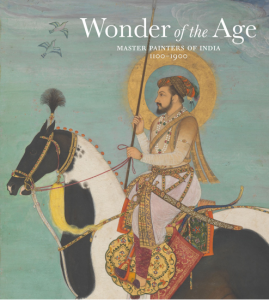 Wonder of the Age
Master Painters of India, 1100–1900
By John Guy and Jorrit Britschgi
This beautifully illustrated publication—which accompanies an exhibition opening this fall at the Metropolitan—features masterpieces spanning eight centuries, and identifies the painters of these works, dispelling the long-held view of the anonymity of Indian artists.
Available September 2011
224 pp. 165 illus. (155 in color)  9¼ x 10½ in.
Distributed by Yale University Press ISBN 978-0-300-17582-0 Cloth $45.00
---