Friday, August 24, 2012
Downy thorn apple (Datura metel) growing in a bed in Bonnefont garden devoted to plants used in medieval magic. The common name "thorn apple," shared with other members of the genus, is derived from the character of the spiny seed capsule. Above: D. metel in bud (left) and bloom (right). This handsome, heat-loving plant flowers profusely from late July until October. Below: Semi-ripe capsule of the downy thorn apple, broken open to show the developing seeds.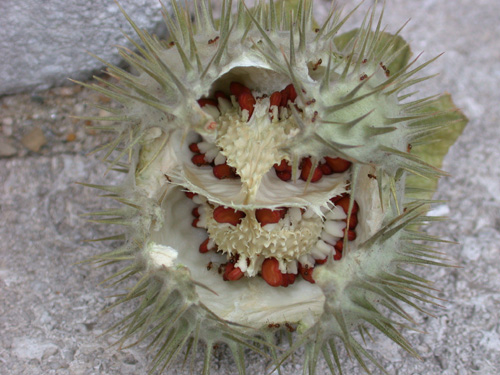 The beautiful but sinister thorn apple (Datura metel) is a powerfully hallucinogenic plant employed in medieval magic as well as medicine.